Exclusive to Showroom by Bowens
Arbre® is a high-quality and versatile engineered wood flooring solution featuring genuine French Oak timber, sourced only from sustainably managed forests in France.
This pedigree species of wood with its wire-brushed character marks and gentle implications of age will give any room an undeniably timeless appearance that will stand the test of time.
Made From Genuine French Oak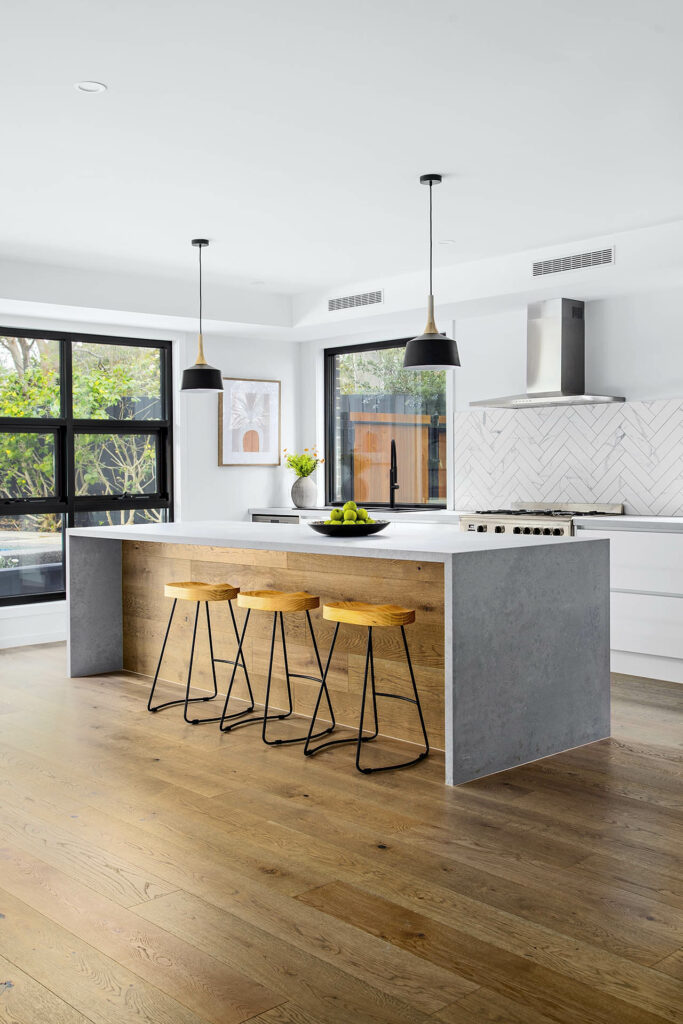 French Oak is an aeonic tree which can reach 1,500 years. It is considered one of the most luxurious wood species in the world and its timber is widely regarded for its natural features, character marks and gentle implications of age.
But it is the remarkably tight grain and high tannin content which provides greater dimensional strength, stability and resistance to moisture, when compared to other timber species.
And while there are 430 species of Oak around the world, just 10 grow in France. That means only a very small percentage of French Oak flooring originates from France and can be considered as genuine.
Arbre® features French Oak purely harvested from sustainably managed forests in France, insuring its authenticity and strength.
Features & Benefits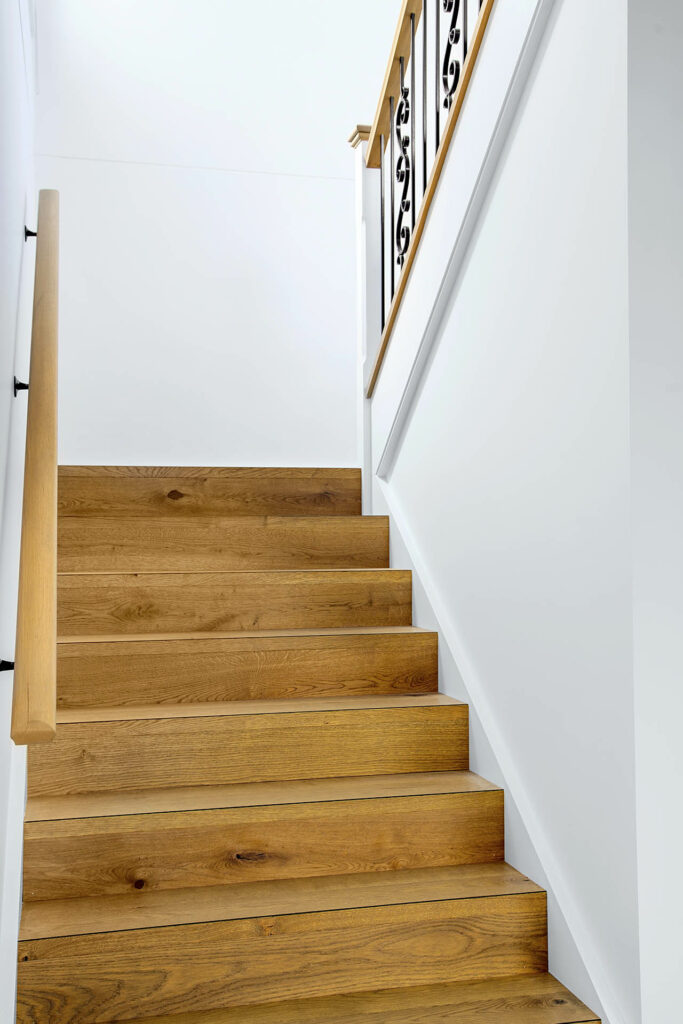 Choose a smart, economical flooring with all the added benefits:
French Oak 4mm lamella, providing a strong wear layer that will stand the test of time

Featuring premium 5g locking system means installation that's significantly faster

BONA® coating system; a world-class, Low VOC, hard wearing, resistant UV cured coating

Suitable for Residential and Commercial applications

Strict manufacturing processes ensures quality control, which results in higher performing and better-looking floor

Supported by a 25 structural and 10-year coating warranty for residential applications.
Arbre® Engineered Flooring is exclusive to Showroom by Bowens.
Flooring Supply & Install
Engineered & solid installation available through Showroom by Bowens. When it comes to selecting timber flooring, showroom by Bowens is here to
guide you. We are simplifying the process by offering the following services;
Showroom visit and initial consultation

Quote and colour selection

Pre-site inspection prior to install

Installation by Bowens approved installer
Get a quote today!
For inquiries call 8538 3355 or visit showroombybowens.com.au for more information.