How Heat & Light Can Affect Floorboards
There are a wide range of benefits when it comes to solid timber flooring, from strength and durability to the ability to refinish the surface to offer a new floor many years after installation. However, its sheer popularity comes down to the beauty of wood and its characteristics and natural appeal.
Larger open plan living areas are very common in new homes and this trend is often accompanied by floor-to-ceiling glass windows and doors. These can connect the home to great outdoor views and allow an abundance of natural light to enter the home. Natural light has many benefits, yet it is also a source of heat and ultraviolet light (UV).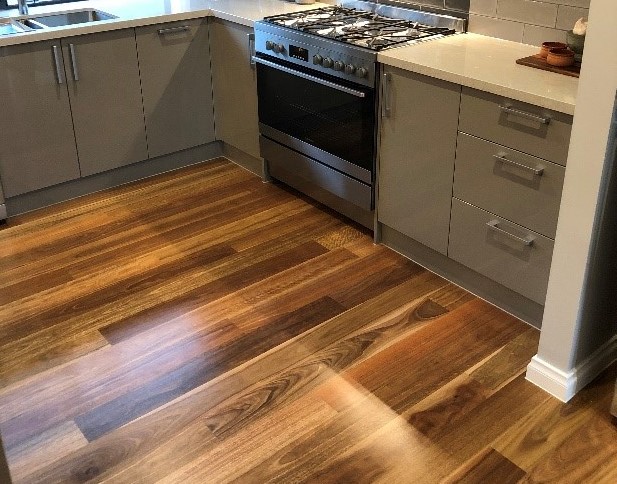 Image 1: Floor mat removed showing discolouration of flooring
Flooring that is exposed to prolonged sunlight will oxidise; this is a natural discolouration. The UV light alters the flooring appearance, either darkening or lightening it depending on the flooring finish used. It is often seen when floor mats or furniture are moved in a home after long periods of time.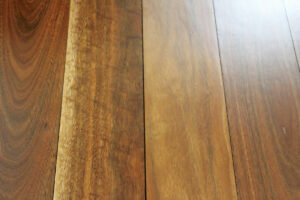 Image 2: Gapping in 130x19mm Spotted Gum Flooring
In addition, timber flooring will shrink (or swell) in relation to its direct environment. Heat can reduce the moisture content of floorboards resulting in contraction, which can cause gapping between boards. This can be seen directly in front of glass doors and windows with West and North orientation.
Below are some points to consider for reducing flooring movement:
Consider external shade battens if blinds/curtains are not to be installed to minimise UV exposure. Deciduous trees that provide shade in summer months and light in winter months could be considered

Do not install floor mats immediately after polishing new floors. These can be used approx. 6 months after the flooring has evenly adjusted to its light exposure. Regular rotation of furniture and mats help reduce the effect of UV light in particular areas.

Double glazing will minimise the heat than transfer into the home, though if allowed eventual heat build-up can also become trapped in the home in the same way. Ventilation here (including roof) is important to allow heat to escape. UV films on glass can also help reduce fading of floors

Don't let the flooring dry out from being stored for long periods, particularly during summer months. A hot enclosed home will reduce the moisture content of the flooring. A hygrometer can be used to check and monitor the humidity in the home. Alternatively, climate control measures in the home can be installed. Simply leaving buckets of water in potential hot rooms can offset the reduced humidity

When installing flooring acclimatising the flooring may not be necessary if the room conditions are similar to the expected lived in conditions. This can be difficult in new builds without heating and cooling appliances installed. Knowing the moisture content of the flooring is close to the home equilibrium moisture content allows you to install immediately

At Installation ensure the flooring substrate is dry and of a similar moisture content to the flooring. Moisture barriers over concrete and subfloor ventilation are very important

Letting clients and architects know that their particular design and their choice of flooring may affect its performance and its final appearance. Ideally in writing is good practice.
If you have any questions regarding timber flooring installation, check out our flooring guidelines, or feel free to browse our range of flooring products for a wide range of options.