Elegant Styling with Modern Functionality
The take up of Smart Locks in Australia is certainly accelerating. Virtually everyone has a smartphone nowadays, and they all know how to download apps and navigate their way through the huge amount of options on offer. The new Lane Grande Series of smart locks are designed to complement Australian homes and add a touch of modern sophistication to your home entry.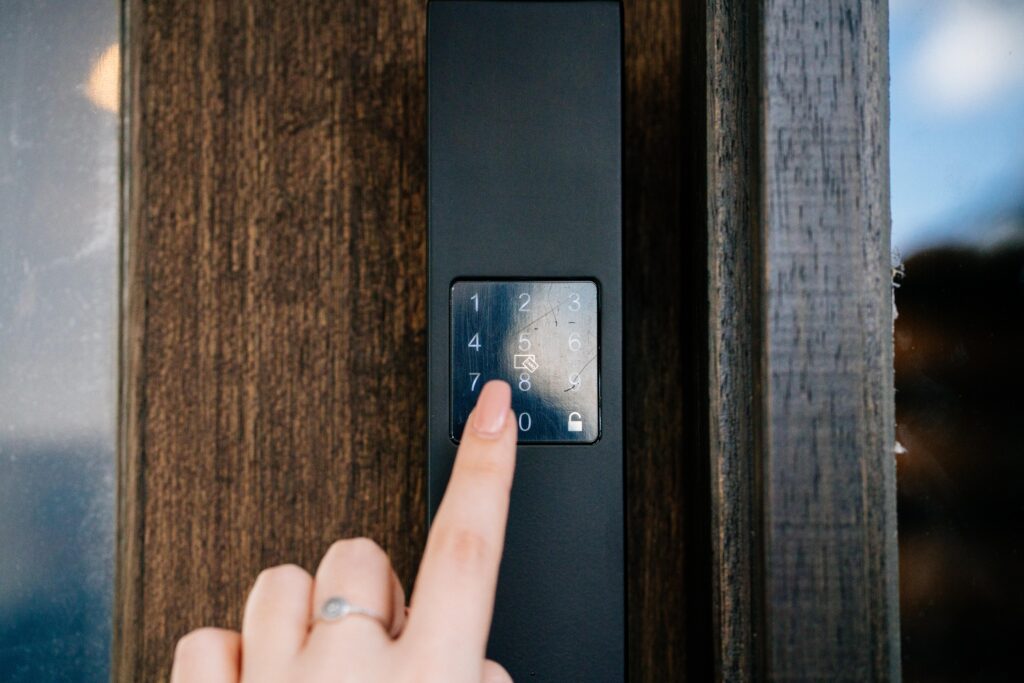 Offering all the latest features expected of smart home environments, whether by Touchpad, IC Card, App, or Traditional key. Everyone in your home can enter and exit the way they want to. Like many smart devices, the App is the main interface for setting up and managing all the features. The basic setup when using the App is to register the IC Card provided and program in your pin codes. The app has many features, and a couple worth highlighting are:
Issuing temporary or permanent access to others
Whether you need to set up a family member or friend to access your house or you run a short-term rental, you can securely provide access to whoever you like to across the internet.
Remote access
Asking Alexa or Google to unlock the door as soon as you arrive home is the ultimate convenience. Purchasing a Grande Smart Gateway separately will allow you to operate your lock
remotely via the app, and enable you to use Amazon Alexa and Google assistant either when at home or remotely.
At Lane, we pride ourselves on delivering security, style and function within all of our products. The Lane Grande smart Lock range incorporates security with bump-resistant C4 cylinders and smart lock security management with our leading global smart lock solutions partner.
Having elegance and styling brought together with modern functionality and ease of installation, we are seeing rapid growth in the addition of the Lane Grande smart Lock range in new home builds and renovations. Purchase yours today through Bowens!