The Gloom is Over. Get Excited.
I should be joyous, motivated and in good humour. After a winter of misery, we have been set free, able to experience our old lives once more. The sun is shining, Spring is shifting into summer and unrestricted roaming has become an allowable freedom. I love to be positive, to see the best when we are facing off against the worst, yet I am stuck in a strange funk. I seem unable to break the shackles of this uniquely difficult year.
Our lives over the past twenty months have become unvaried, boring affairs. It could be argued we have partially resembled a zombie apocalypse, trudging through each sunlit hour just as we did in the days, weeks and months prior. For a while we scrutinised the numbers on nightly news services, with our Grand Premier lecturing from the pulpit we erroneously identified as a press conference. More recently even that sideshow has mostly been avoided. Masks have become an annoying fashion accessory; at the supermarket, the grog shop, the office and when walking through vacant parks.
A good friend reflected, "we have gone almost two years without making any memories." He has a point.
From a Bowens perspective, I have observed my team's energy levels gradually diminish. They have become increasingly blunted by the monotony of life at work and at home. I am worried about them. As much as they realise how fortunate we have been to keep our jobs while so many have not, the past year has been traumatic. The pressure felt by our customers to complete jobs on time and on budget, while navigating the many obstacles a Covid environment places in their way, transfers to my crew. The supply chain has been sputtering along, at best, and those who care, the good ones, are busting a hump to fill the gaps. It hasn't been easy, nor has it been avoidable.
An unpredicted centerpiece of the building industry's troubles has been the attention placed on timber 'shortages'. As suppliers of the products in focus, we are not enjoying the spotlight, though the questions are fair and need to be answered. The most popular enquiry has mostly morphed into a form of interrogation: "When will you have more pine, more LVL and other structural products?" This well-meaning and necessary examination is seemingly on repeat, yet it is not appropriate to describe the expectation for us to respond with certainty as tiresome, when so much is at stake. Even to my ears our best answers have mostly sounded unconvincing. As I have written and said many times since March, the products most complained about have always been available in abundance – until this past eight months.
Way back in early March, when the industry first hit overdrive, Bowens booked an event at the MCG for 400 guests. We wanted to update our customers on the challenges as we saw them, including the significant impediment building contracts were beginning to cause. A "short sharp lockdown" intervened, as did another Covid fright mid-year, when our second reservation was sadly rejected. We tried one more … it was never going to happen. Eventually we took our event online – it was held on 20 October, "Responding to Challenges for the Building Industry". Joining me on screen were the HIA's Executive Director for Victoria, Fiona Nield, and the MBAV's Legal Manager, Monique Burns. Both of our guests were incredibly informative, their contributions outstanding.
From Bowens' point of view, there was a lot to discuss. We had remained open every day since the first murmurs of the Coronavirus spooked the Australian population and business community; something we are proud of and grateful for.
Our digital event created an opportunity to raise the challenges of product supply, with a specific focus on pine framing, LVL and plywood. Unlike Australia's last building 'surge', in 2018, additional volumes from Europe and the U.S. have not been available. Australia is not the only nation to have responded to a Covid led recession by supercharging home building. Softwood framing and engineered wood products are in high demand across the world, with all Aussie capitals and regions continuing to fire in unison.
While maintaining consistent supply remains difficult, traces of hope are beginning to emerge. We believe there are signs of additional 90mm framing becoming available and we've seen our own LVL inventory slowly improve since early October.
We touched on the problems bushfires have created for the supply chain, including reduced access to radiata logs and NSW Forestry locking up many of its native coupes. While the struggle is ongoing for some of our more popular hardwood species, door components, fibre cement and most metal products, we see better times ahead. FC supply has stabilised and high quality, alternate hardwood deckings have emerged as suitable alternatives.
As I have expressed many times throughout the year, Bowens' supply of critical timber products has not reduced through 2021. In fact, our purchased volumes are slightly higher. The problem, as we see it, has been the unprecedented swell in demand, outstripping any previous records and until site starts slow, sourcing adequate volumes will continue to be a challenge. In the meantime, we will fill holes and do our best to communicate other options. First and foremost, Bowens is prioritising those customers who have been loyal to us over the journey. While not blessed with a perfect system, I know our crew is working hard to find a way.
While we tend to focus on what we are struggling to accomplish, the supply story is mostly encouraging. Formply, composite claddings and deckings, treated pine, engineered flooring, cypress pine and much more are readily available. With so much changing week-to-week, continue to ask; our job is to find a way.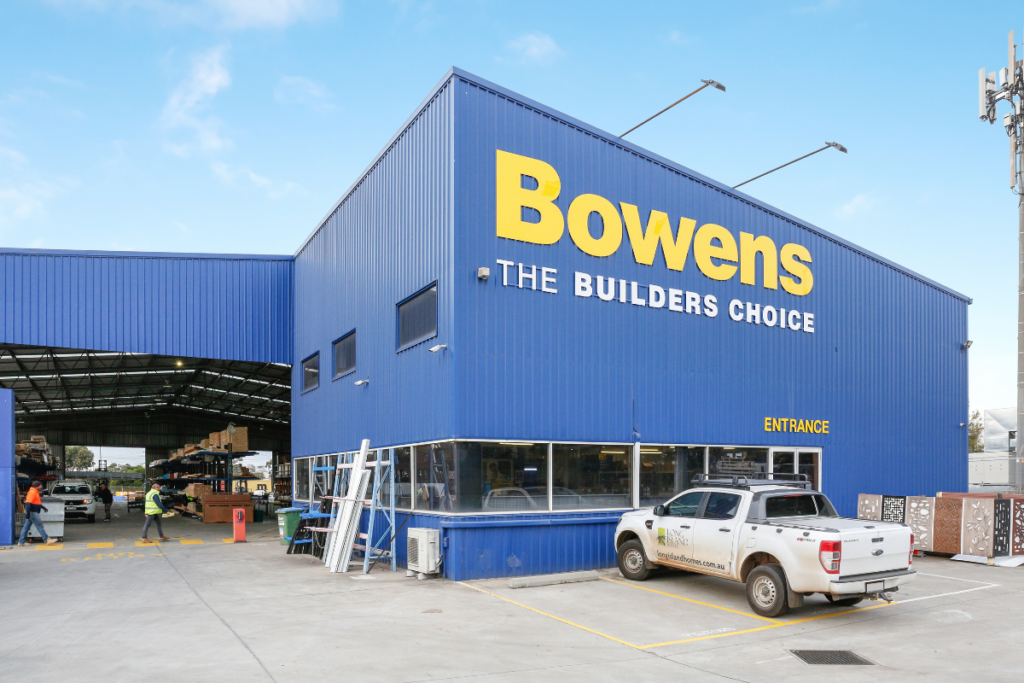 Laverton Rebuild
Beyond the important questions about supply, our webinar gave me a chance to share some of the great things Bowens has been up to this year, as we look to strengthen the company's ongoing relevance. We've completed some improvements to our North Melbourne location and a large renovation of our Laverton store, while committing to rebuild Hastings and add a new facility in Cheltenham. The last two we hope to begin prior to Christmas.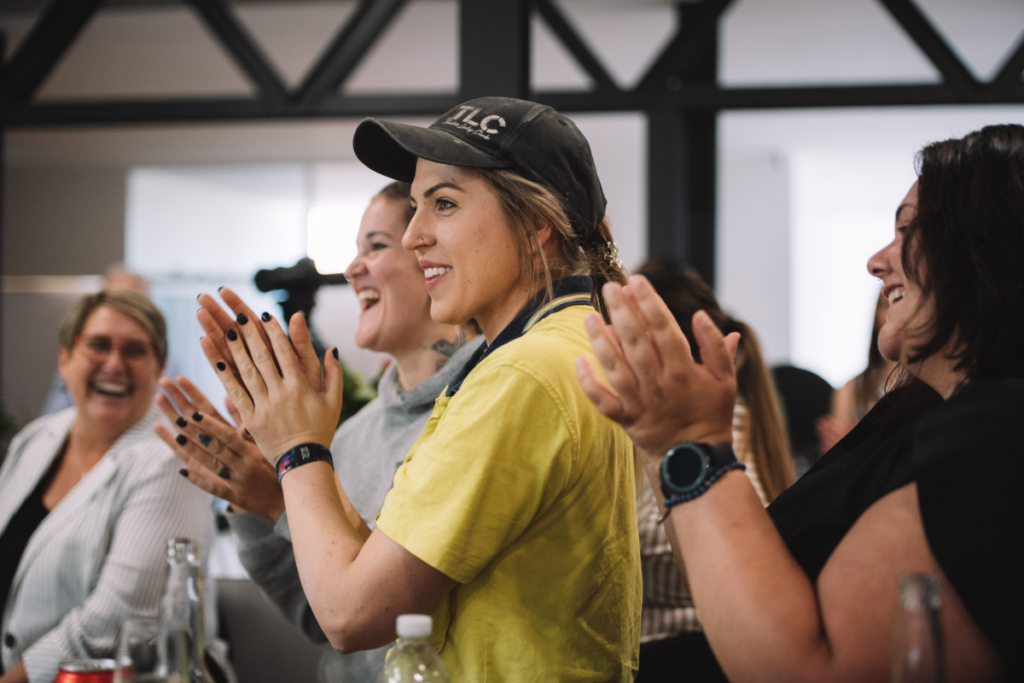 Women in Trade Event
Also, through 2021, we hosted our wildly successful 'women in trade' event, opened Circa (formerly Showroom by Bowens) (Bowens customers only), remade our Innovation Training Centre and launched an eCommerce site, which already features 40,000 product lines and personalised, online access for Bowens' account customers.
What a finish! Why did I begin with a frown? We've been doing a lot in preparation for tomorrow and I know our supply situation is improving. Enough of my Covid-blues, it's time for me to fire-up and get excited. Work is good, Covid restrictions are diminishing and deserved Christmas holidays are just around the corner.