Simply Indispensable Under Tiles
wedi prefabricated niches are designed using our 10mm Building Boards for strength and are available in three different sizes.
The perfect fit for all your shower necessities, our niches install quickly and safely, and integrate flush into the wall panel assembly with wedi fasteners and wedi sealant. Shelves, included in
some models, are designed to be flexible and can be installed to suit your needs and your design.
Benefits & Features:
The only tested and approved waterproof prefabricated Niche in the Market!
The principle of wedi INSIDE is simple. We offer a strong and secure substrate for high-quality ceramic coverings. That's why trades have been trusting wedi's 100% waterproof quality products for decades.
The blue XPS core is 100% waterproof and still functions if it becomes damaged
The cement-coated surface forms an incredibly strong base for adhesive with over 100kg/m2 hanging load
Our building board systems have excellent insulation qualities that saves on energy costs and
protects against mould for the long-term.
Accessories: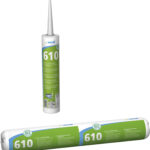 610 Joint Sealant: wedi 610 seals the joins between boards and creates a waterproof finish without the need to use any other products. As it is not necessary to use any other waterproofing materials, it ensures a quick and easy installation process.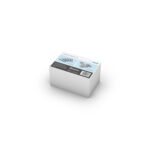 Fastener Kit: wedi Washers and Screws form part of the system and are tested and approved through the CodeMark certification.If you're interested in wedi® niches, feel free to get in touch with the Bowens team at your local store, or find our complete range of wedi® products, online or in-store today.