Whilst there are many benefits associated with using natural timber decking, it's important for homeowners to understand that timber used externally requires ongoing protection from the elements. This can be achieved by using timber coatings to ensure it remains durable and maintain its natural colour.
Timber's greatest enemies are water and UV light. Both have the potential to weather the substrate, causing warping, cupping and splitting. Applying a coating or stain to timber will help prevent moisture ingress and sun damage, keeping timber protected and looking great for longer. 
Traditionally, timber decking is hand coated onsite after installation. However, this means the boards are only coated on the top surface, leaving the underside exposed. Bowens is now able to offer customers decking that is pre-coated at an affordable price. This pre-coating service uses Intergrain Universal Timber Oil, which has the following benefits: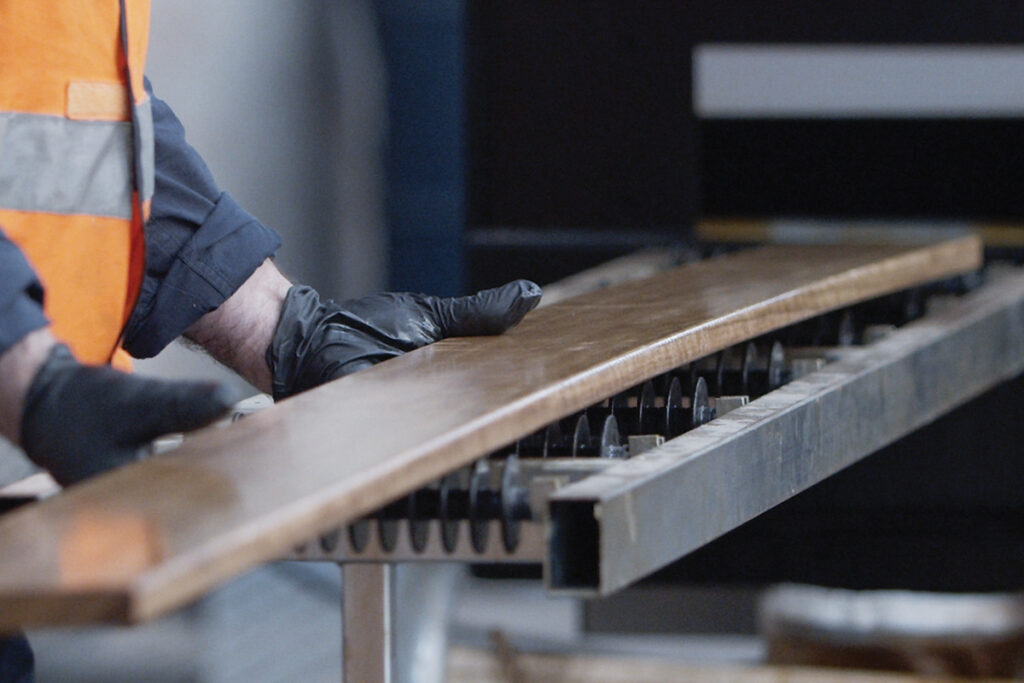 360° Protection – Bowens pre-coated decking comes with a coating applied to all 4 sides of the board
• Minimised moisture absorption helps timber last longer
• Reduced likelihood of warping, cupping or splitting
• Tannins are locked in
Saves Time & Money
• No need to weather timber, simply clean and coat once installed
• Less prep means less time on-site, helping you finish faster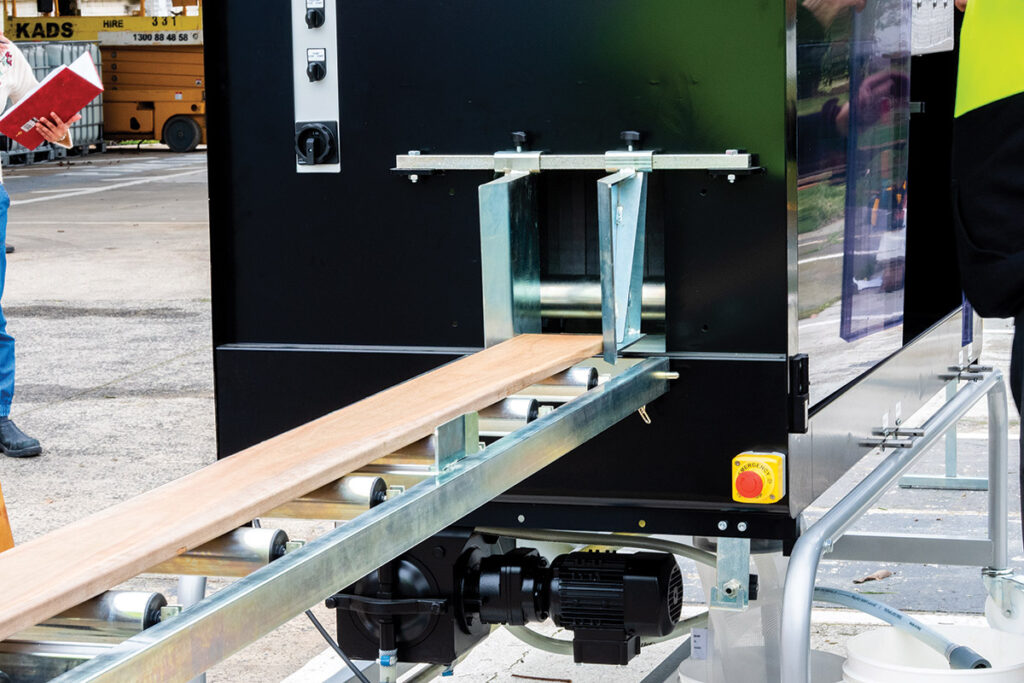 To take advantage of this service, the process is simple. Select your preferred timber decking from the extensive range Bowens have on offer and request for it to be pre-oiled. Your decking order will be picked at our warehouse, pre-coated using our automated coating machine and delivered to your closest branch within 5 working days.
After installation, pre-oiled timber will still require a clean and an additional two topcoats applied to the top surface onsite. Decking pre-coated with Intergrain Universal Timber Oil can be over-coated with either a water or oil-based coating within the Intergrain or Cabots range of decking coating products. 
When it comes to onsite coating, it's important to understand the key differences between the types of coatings available.
Types of Coating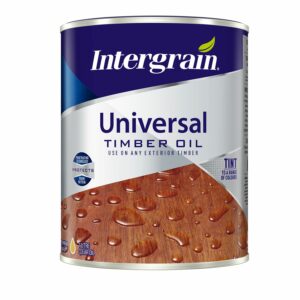 Intergrain Universal Timber Oil (Oil-based)
From $44.95 each
There are two main types of coatings, oil-based and water-based. Oil based decking oils offer a traditional look to timber decking projects. This type of oil usually penetrates the timber, helping to maintain its natural beauty, while adding some pigment to help with UV protection. Oil-based timber oils will require maintenance inspections every 6 months and annual recoating at a minimum to help keep the timber protected.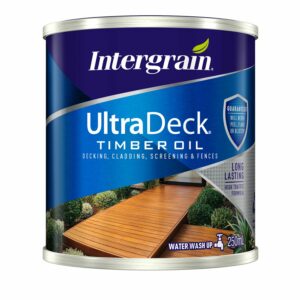 Intergrain UltraDeck Timber Oil (Water-based)
From $17.95 each
Water based decking oils offer longer term protection than their oil-based counterparts. Water based decking oils work by penetrating the timber and forming a film on the surface, offering the best of both worlds when it comes to timber protection. Water based decking oils protect timber for longer, requiring less frequent maintenance inspections and recoating.
So Which Coating Is Right for Me?
When selecting the coating, you should think about how you want your timber deck to look and how frequently you wish to maintain it. If you want a more natural timber look, go for the oil-based coating. It'll offer minimal pigmentation and maximise the beauty of timber.
Water based coatings will typically last longer than most oil-based coatings effectively increasing the time required between re-coating. However, water-based coatings are generally a little more expensive and surface preparation when re-coating may be more extensive, depending on the condition of the timber.
Bowens offer pre-coating services for cladding and decking projects. If you are interested in pre-coated timber, speak to our friendly staff in-store, or find out more information online today.
Already made your decision? Order pre-oiled decking online today.