Use wedi® – Save Time
Bathroom renovations can be a challenge, especially if you're working with tight timeframes and budgets. However, there are products in the market that can save you time and money on site when it comes to shower systems. So, what product will help you achieve this balance? wedi®.
This 100% waterproof shower system offers you all the things you need to create the bathroom of your dreams in a few simple steps. Here are the key benefits of installing a wedi® shower system.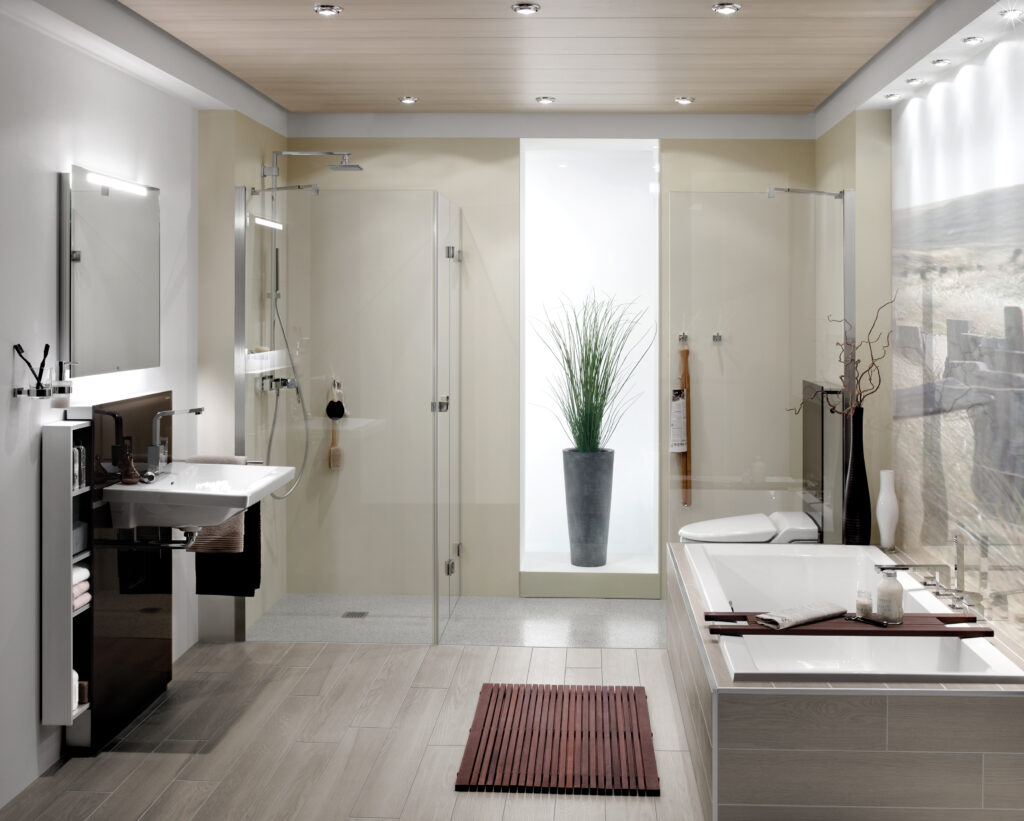 Suitable for Any Tile
wedi® shower systems are made with a reinforced cement resin surface which provides the ideal surface for bonding tiles. That means wedi® products will not restrict your choice of tiles like other systems do, allowing a wider range of finishes while still providing a high-quality product. So, install ceramic, porcelain, glass, granite tiles and more, to create the perfect bathroom without compromise or voiding your warranty.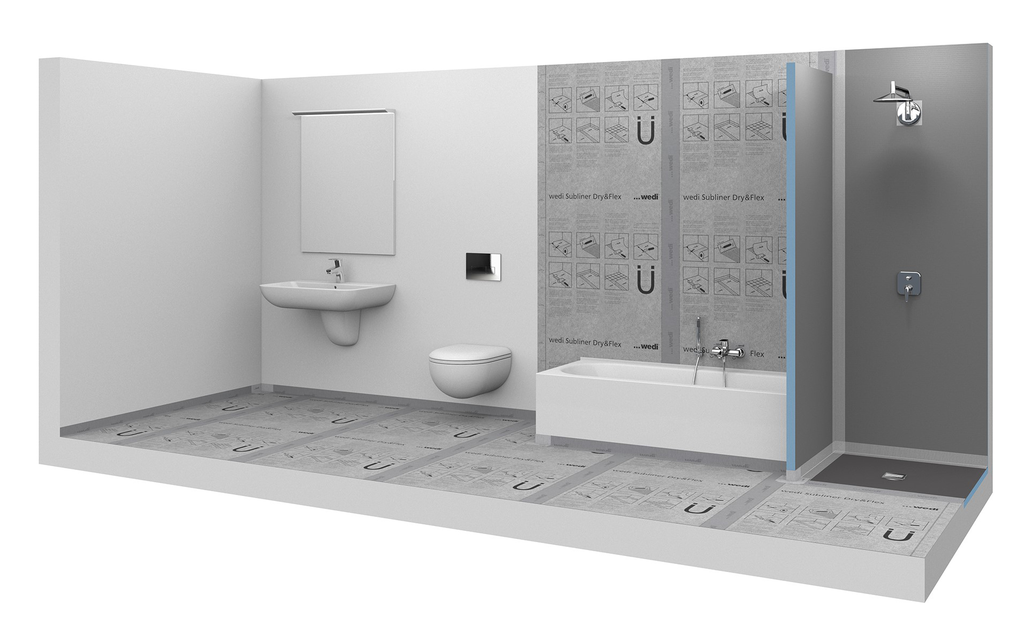 100% Waterproof & Durable
wedi® systems have excellent heat insulation properties, saving energy costs and providing long-term protection against mould and mildew. They are made from blue XPS core which provides a 100% waterproof system and remains fully functional even if it becomes damaged. This XPS brand foam is engineered for consistency providing a lightweight yet durable product that will stand the test of time.
Reduce Installation Time
This product offers seamless integration into the bathroom with all accessories and waterproofing fit for purpose. This means installation and waterproofing can be completed within a speedy timeframe, saving you time and money on site. So, how fast can you install a wedi® shower system? 4 hours. This means your new shower will be up and ready to tile within the day.
Designed for a Perfect Fit
wedi® shower bases are available in a range of sizes so you know you can find a base that fits your bathroom perfectly. The extension pieces are available in all styles so your shower can be extended for an oversized walk-in for pure luxury or for that extra bit of space.  And they can be cut to size to suit the room.
These hobless designs ensure a barrier free shower for wheelchair access or to create the illusion of more space. From round and shell-shaped showers to bathtubs and benches, there is a wedi® product for every style, shape or finish to suit your home.
A System You Can Trust
wedi® can provide all the products and accessories necessary to install your new shower system. This means that you're using a single manufacturer for all your products, which is ideal for ease of installation and peace of mind.
Additionally, wedi® has a 10-year full replacement warranty and with Australian based technical and training teams, you know you'll have the support you need. wedi® provides the CodeMark certification in Australia and New Zealand so you don't need to add any further waterproofing to ensure that your wedi® product is 100% waterproof.
"wedi® has a 10-year full replacement warranty and with Australian based technical and training teams, you know you'll have the support you need."
If you're interested in wedi® shower systems and accessories, feel free to get in touch with the Bowens team at your local store, or find our complete range of wedi® products, online or in-store today.